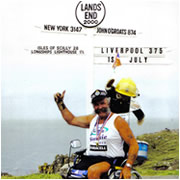 Arriving at Lands End from John O'Groats, 943 miles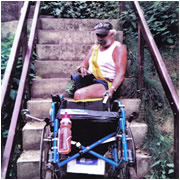 Climb upto Windsor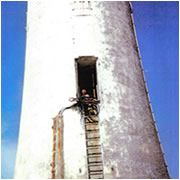 Climb to the top of New Brighton Lighthouse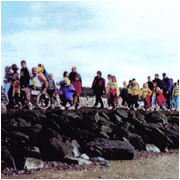 Swasie, the 'Pied Piper', West Kirby 7 mile trek
Books
The Versatile PLOD
Jobsworths

Foreword by former Chief Constable of Merseyside, Sir Norman Bettison.

Swasie this time draws attention to the many unorthodox tasks that are handed out to the Police officers of the 'Thin Blue line' by those above secreted in their offices out of harms way.

Servants of the Chairborne Infantry's
NUT HOUSE.

Another amusing compilation of cartoons not to be missed, featuring the many ongoing idiotic decisions and conduct of the 'Jobsworths' which continue to prevail in today's society.

With a glowing Foreword by popular well known phone in presenter Roger Phillips of Radio Merseyside
BRAINWASHED
Jobsworths

Yet another of Swasie's hilarious cartoon books has emanated from his acerbic pen, via Jeremy Mills, highlighting the buffoons who exist among the Nation's 'Jobsworth' fraternity. As usual, Swasie pulls no punches as he depicts the unsympathetic conduct that prevails among some of those given power and authority but who are sadly devoid of discretion or initiative as they carry out their duties of rule and law enforcement to the absolute letter.

With a foreword by the former High Sheriff of Merseyside Mr Michael Potts and an enthusiastic endorsement by none other than the legendary Gerry Marsden (of the world famous Gerry and the Pacemakers), Swasie's book is a must that is sure to highly amuse all who venture through its book's pages.
'A 'SHORE' WAY OF LIFE'

A fully illustrated and informative book regarding rich pickings from a life's hobby on the sea shore

Foreword by former RNLI Lifeboat coxswain David Dodd MBE
WHEN ONE DOOR CLOSES....

A truly amazing and successful story of 'Overcoming Adversity'

Foreword by Simon Weston CBE with a personal endorsement by former High Sheriff of Merseyside Michael Potts.
'HOSTAGES OF THE DRAGON'

An insight into the horrific world of drug abuse and its many times fatal consequences. Although a work of fiction the contents are based entirely on fact. The author pulls no punches as he draws on his experiences as a front line cop.

Foreword by former Crown Court Judge H.H.Denis Clark
A 'Bootneck' ON CASTORS

A fully illustrated account of Swasie's involvement with Her Majesty's Royal Marines Hunter Company, at Commando Training Centre, Lympstone resulting in him earning and being duly awarded with the coveted Royal Marines Green (Lid) Beret. Foreword by Sgt Major Clive Gill RM BsC (Hons) A truly fascinating read, especially for cadets and any potential Royal Marines.
Jobsworth DESPOTS

Once again, Swasie's acerbic pen lampoons the egotistic mandarins that prevail.

Over 150 brilliant cartoons depicting the 'Idiotic Decisions' brigade at their best.
Forward by Lt. Col. David Drysdale RM.

To be launched on Tuesday, 24th March 2015 at Northop Hall Hotel Northop, North Wales, 7-30pm for 8-00pm.
If it was up to me
To be released on 8th April 2014

Introducing yet another superb book of hilarious cartoons
as Swasie's pen once more lampoons the Nation's 'Jobsworths' and Politically Correct pontificators on high,
with his highly amusing caricatures highlighting the
displays of vanity and egotism that prevail amongst many
of thos in positions of power and in authority.

Foreword by Sir Jon Murphy QPM, Chief Constable, Merseyside Police,
Highlighting the Bureaucratic Jobsworth

Yet another book of Swasie Turner's extremely amusing cartoons lampooning the Jobsworths that prevail in our society.
Rules are Rules
Published 23rd April 2013

200 pages of Swasie Turner's highly amusing cartoons lampooning the ever present 'Jobsworths' that abound.
Straight to the Point

A collection of Swasie's highly readable and much enjoyed columns. Readers will see that the author does not pull any punches nor shirk from describing, and illustrating (whether we like it or not) the way life is in our modern society.

Foreword by former Crown Court Judge His Honour Denis Clark
For the Love of Marje
Published on Friday 5th October 2007

This is a moving story of a fanatical wheelchair bound fundraiser, helping to seek light at the end of the tunnel in the relentless fight against cancer'.

Foreword by Fiona Castle OBE, Widow of the country's master of mirth Roy Castle.
Tip to Toe

This is an illustrated chronology of Swasie's adventures during his push, in a standard NHS Lomax wheelchair, from John O'Groats to Lands End. For this endeavour he won the End to End prestigious 'President.s Trophy' as this was the first casterd, standard wheelchair push to have completed the event. This raised thousands of pounds for both Cancer research and the Fire Brigades National Benevolent Funds.

Foreword by Dame Tanni Gray-Thompson with endorsements from Her Grace the Duchess of Norfolk and Falklands hero Simon Weston.
Wheelchair Pilot by John Birtwistle

Wheelchair Pilot is aptly named as it features for the first time some of Swasie Turners challenges all carefully selected because they have never before been perfomed by anyone in a wheelchair. Swasie is a very determined man with a great sense of humour. His feelings and opinions come across in the book through his editorial columns and fundraising exploits. This makes an excellent book to read and is guarnteed to lift the spirits of us all.

| | |
| --- | --- |
| Publisher: | Classfern |
| ISBN: | 0 9532991 1 2 |
| Price: | £9.95 |
| Available from: | Wirral Champion |
Off The Cuff Foreword by Alison Halford (former Assistant Chief Constable of Merseyside)

Off The Cuff was Swasie's first book and was originally published in 1995. The book is a fully illustrated autobiography.

| | |
| --- | --- |
| Publisher: | Avid Publications |
| ISBN: | 0 9521020 4 8 |
| Price: | £8.99 |
| Available from: | Amazon Books |
If The Cap Fits Foreword by Michael Chapman (executive producer of Thames Television's "The Bill")

If The Cap Fits is a 'novel' about police living in a City similar to Liverpool.

| | |
| --- | --- |
| Publisher: | Avid Publications |
| ISBN: | 0 9521020 7 2 |
| Price: | £8.99 |
| Available from: | Amazon Books |
Onto the Final Leg Foreword by Derek Fowlds (ex-Sergeant Blaketon of TV's "Heartbeat")

Swasie Turner draws on life in this tale of policing in a northern seaport. He brings vividly to life its people: the good, the bad and the downright ugly!

| | |
| --- | --- |
| Publisher: | Classfern |
| ISBN: | 0 9532991 3 9 |
| Price: | £7.95 |
| Available from: | Wirral Champion |
A Cop on Rule 43 Forward by David Jason (ITV's D.I. Frost)

Swasie Turner draws on life again in this tale of policing in a northern seaport. His characters live from the previous books, but here they are joined by a new colleague – the book's main character – the controversial, unpredictable and unpopular Constable Barney Phillips.

| | |
| --- | --- |
| Publisher: | Classfern |
| ISBN: | 0 9532991 6 3 |
| Price: | £6.95 |
| Available from: | Wirral Champion |
Talking Books
For the love of Marje

This is the same size as an ordinary book and contains eight discs of crystal clear narration of a very inspirational and true story of love and devotion.

Proceeds to THE ROYAL MARINES ASSOCIATION (RMA)and The Blind Veterans Assn (Formally St Dunstans)